A.W. Perry, Inc. is a relationship-driven real estate investment and services firm. Our established portfolio of commercial and industrial property has been chosen strategically to serve the business needs of our tenants over the long term. We create residential neighborhoods which respond to the needs in our communities.
For more than 140 years, A. W. Perry's hands-on personal approach to tenant satisfaction has been the company's primary focus. As part of full service management, maintenance and administrative staff, our people are property professionals who take pride in their properties and in their relationships with the people who occupy them. If you are in the market for commercial space, we welcome the opportunity to make you a satisfied tenant.
---
Tenant Testimonials:
---
On Established History, and Ability to Serve Tenants of All Sizes
"Our origins are in downtown Boston, and our business has grown considerably in its 118-year history. As a longstanding client of A.W. Perry, we have enjoyed a trouble-free, common sense experience throughout our 60 year relationship. A.W. Perry has always been flexible to meet our needs, and is as responsive today as they were when we were a small organization."
– Bob Cullum, Vice President,
Dugmore & Duncan
---
On Working with You, Personal Touch
"A.W. Perry goes beyond providing a high-caliber business environment. They have been a true partner working with us to create flexible solutions to our changing office needs. It has been a pleasure working with the entire A.W. Perry team for the past 33+ years.
– Suzanne Dwyer, President Mass Capital Resource Co.
---
On Responsiveness
"A.W. Perry is the best possible landlord we could have. They know we have a business to run, and are very responsive to all of our needs, not just when it is an emergency. Their Team is definitely first class and all of their work is very high quality. They go beyond just fixing a problem, they make it as though it never even happened. It is as if they have someone there to help before you even hang up the phone. It doesn't matter if you are 2,500 or 50,000 sf, you get the same quality and level of attention."
– John DeWaal, President,
Coast Automation
"We have been a tenant at the Summer Exchange Building for nearly 20 years. The A.W. Perry team has always been very responsive to our day-to-day operating needs and our more complicated office re-configurations. Our staff have nothing but good things to say about the people at A.W. Perry and the support they receive. We very much appreciate their level of personal attention and the quality of the services they provide. "
-Doug Fortin, President
National Quality Review
As Landlord
"Since becoming a tenant 10 years ago, Goody Clancy has been pleased with the service A.W. Perry provides," says David Spillane, President of Goody Clancy, an Architecture, Planning, and Preservation firm located at 420 Boylston Street. "We have found that they maintain the building very well, and are particularly attentive when it comes to the common areas and public spaces. My partners and I believe that what sets A.W. Perry apart from other Boston landlords is their cooperative attitude and willingness to immediately and effectively address issues. We're delighted to be continuing our relationship with them for the next 10 years, as well."
– David Spillane, AICP, RIBA President /Principal – Planning & Urban Design,
Goody Clancy
—
"I can enthusiastically say, as a tenant of long duration (27+ years), that A. W. Perry is very attentive to their tenants and maintains their properties to the highest standards. Many of their employees have been with the company for years. Valuing their tenants, properties and employees, A. W. Perry is simply the best!"
– Carol L. Aiken, D.D.S.
—
"We have been tenants at the Berkeley at 420 Boylston for more than a decade and enjoy the beautiful building, impeccable upkeep, and the personal relationship with the A.W. Perry team."
– Michael Norkus, Founder & President
Alliance Consulting Group.
A. W. Perry, Inc. invests in income producing commercial properties as well as in redevelopment and new development opportunities of all product types. We own a portfolio of commercial properties totaling approximately 1.2 million square feet and have a significant inventory of developable land on Boston's South Shore. We seek opportunities to grow our portfolio by acquisition and development and to participate in acquisitions with appropriate capital sources.
---
Acquisition Criteria:
---
Markets/Submarkets:
Greater Boston and New England.
---
Boston:
Class A or B office and mixed use buildings, including properties with historic rehabilitation potential.
---
Suburban Boston:
Class A or B office, medical, R & D, flex, industrial, retail, and residential.
---
Investment Range:
Target investments are in properties with values of $10 to $100 million. Will consider larger opportunities.
---
Other Criteria:
Seeking value added opporunities through development, redevelopment and repositioning, with an appetite for longer term ownership and potential growth in NOI.
---
Capital Sources:
Seeking sources of equity capital to invest with Perry's own capital, with the objective of establishing long-term relationships with investors by demonstrating that our performance makes us a trusted partner.
---
Please contact Bob Maloney Executive Vice President and Managing Director of Acquisitions 617.542.3164 with investment opportunities or to participate as an investor.
Perry CRE provides a full range of Commercial Real Estate services representing landlords and tenants in the Greater Boston, Cambridge and Suburban markets.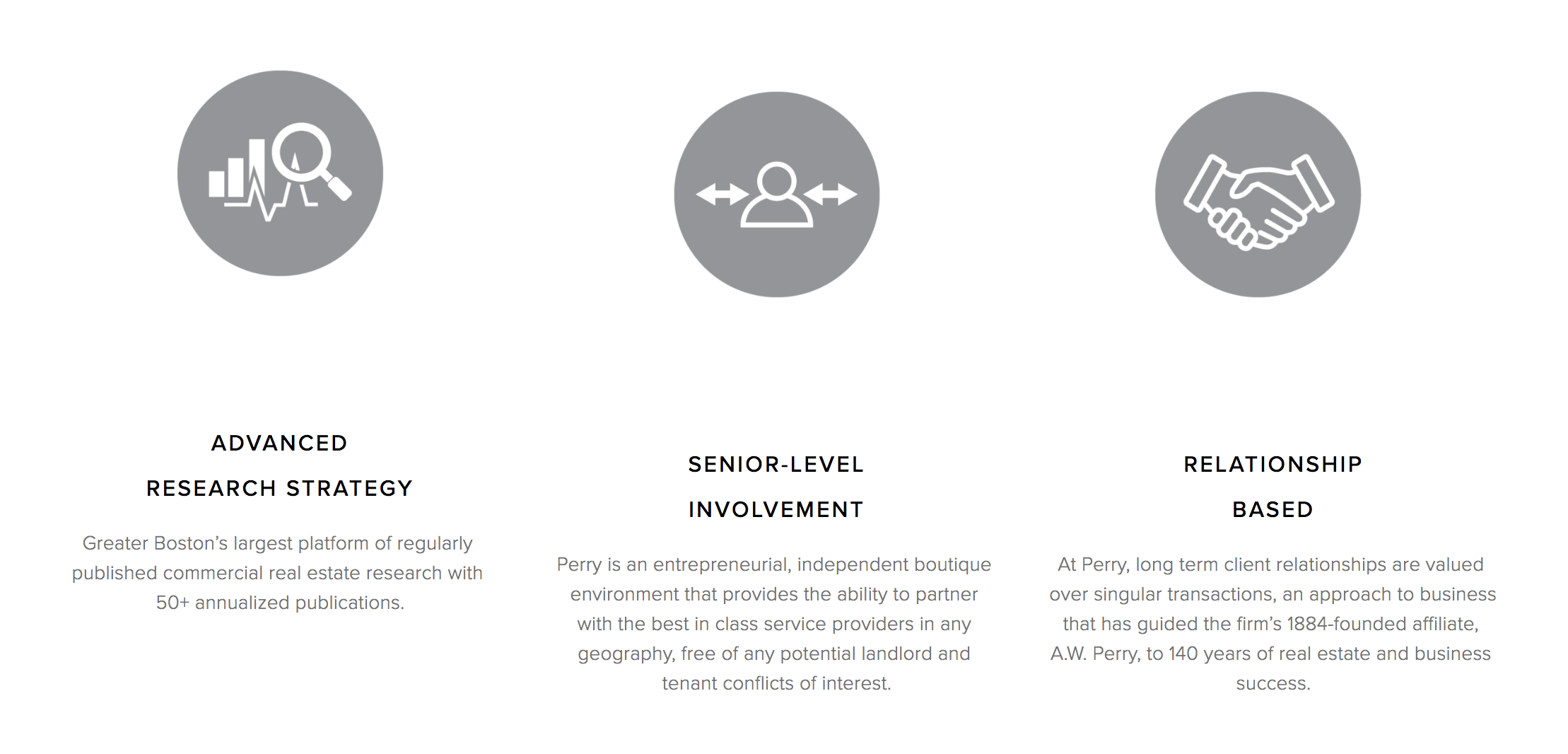 ---
Our development team has comprehensive experience managing all aspects of commercial development projects including office, lab, industrial and retail, ranging from 5,000 square feet to over 400,000 square feet. We have guided many projects through design, permitting, financing and construction, and look forward to the opportunity to develop a building for your company.
We are actively pursuing build-to-suit opportunities with sites available for development in South Shore Park, Hingham (Rt. 3, Exit 36) and just off Rt. 3 Exit 35 in Rockland and Hingham.
For more information please contact Tyler Hilson at 617.842.9440
---
Development Projects Currently in the A.W. Perry Portfolio:
---
1040 Hingham Street, Hingham/Rockland, MA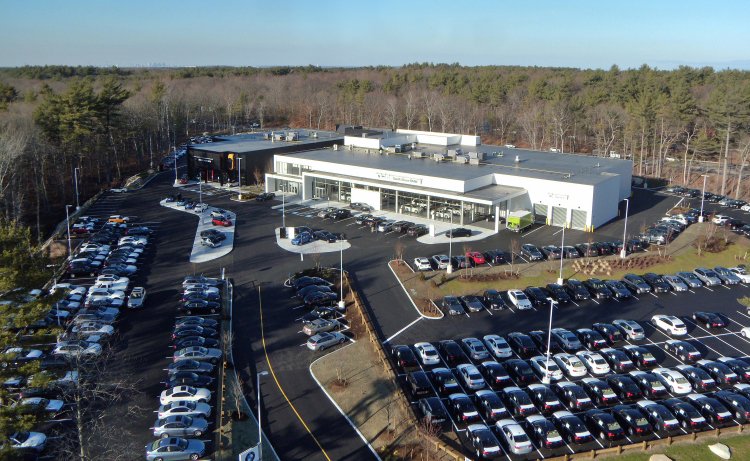 Gallery Automotive occupies this 58,000 square foot standard-setting automobile dealer and service facility with dealerships for Mini and BMW.
---
2 Pond Park Road, Hingham, MA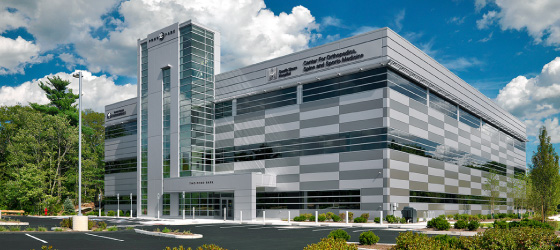 This multi-tenant 78,000 square foot first-class medical building, located at the entrance of the South Shore Park in Hingham, is occupied primarily by the South Shore Hospital's out-patient center for orthopedics, spine and sports medicine. The facility includes an ambulatory surgical center, diagnostics, laboratories, concussion management, physical therapy and medical practices covering the orthopedic spectrum.
---
1 Technology Place, Rockland, MA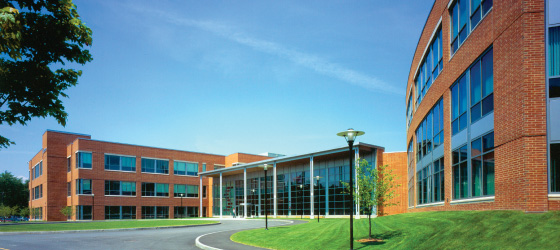 Serono EMD, Inc. occupies this award winning 202,000 square foot first class office and lab facility.
---
2028 Washington Street, Hanover, MA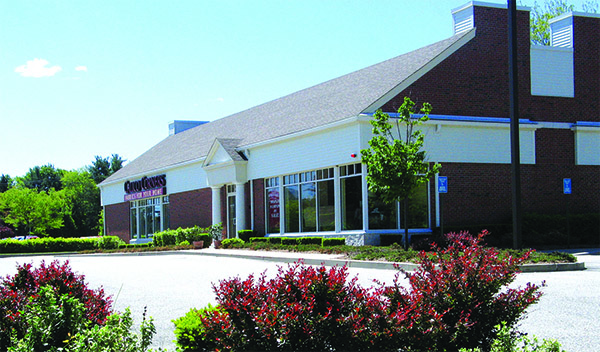 Perry developed this retail pad site in conjunction with a first-class office building which now houses the executive offices of the Rockland Trust Companies.
---
35 Pond Park Road, Hingham, MA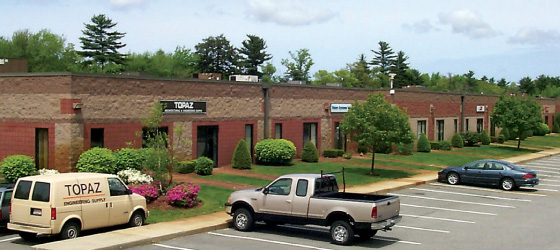 This 50,000 square foot flex-building houses several light industrial and service tenants which utilize both office and warehouse or production space.
---
Other Representative Development Activities:
---
25 Technology Place, Hingham, MA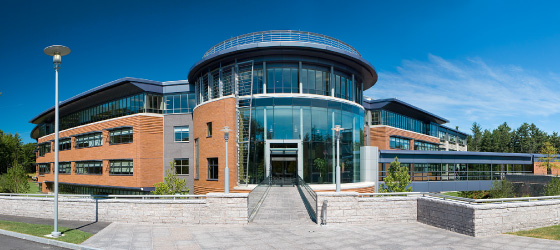 Perry managed entitlements, financed, and constructed a LEED-Silver 325,000 square foot building and a 5-level parking garage as a computer and call center for Blue Cross Blue Shield of Massachusetts.
---
2036 Washington Street, Hanover, MA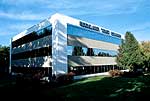 Occupied as executive quarters for the Rockland Trust Company, A.W. Perry permitted, developed and managed this 21,000 square foot office building.
---
125 Summer Street, Boston, MA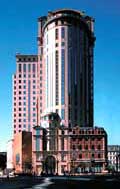 Incorporating A.W. Perry's first acquisition in Boston, the Company was the joint venture developer of 125 Summer Street, a 463,000 square foot first-class office building which now overlooks Boston's famed Greenway.
Our success in residential development is a result of careful attention to detail through every step of the process: assembling desirable sites and guiding them through the permitting process, while creating quality living environments which are on the cutting edge of consumer demand.
Working together with our long-time partners Jay and Paul Gallagher has created first class residential neighborhoods on Boston's South Shore for more than nearly 400 families. In doing so, the team has earned a reputation of integrity and fair dealing among municipal officials, our customers and our communities.
---
Our Neighborhoods Include:
---
Home in Wildcat Hill: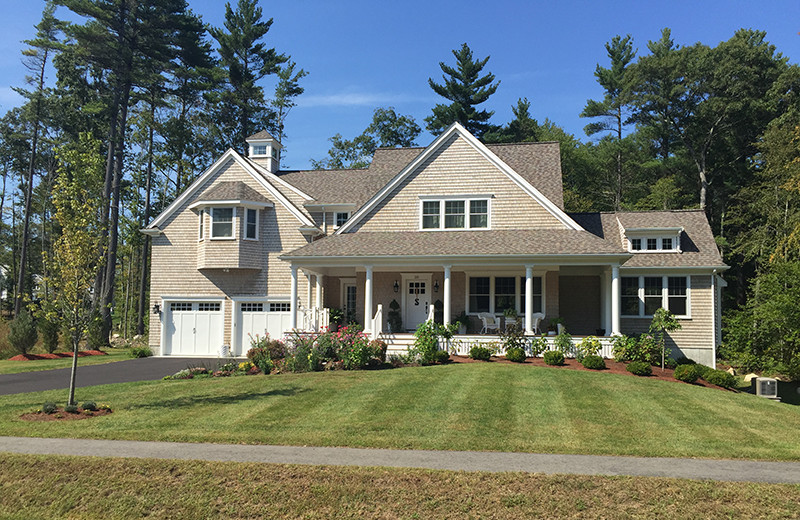 ---
Hanover: Deerfield Farm, Stonegate, The Homestead, Whiting Village, Stone Meadow, Windward Lane and Spring Meadow
---
Hanson: Deer Hill
---
Kingston: Conifer Green Estates
---
Marshfield: Horseshoe Farm
---
Norwell: Wildcat Hill
---
Pembroke: Deerfield Farm
---
The Perry/Gallagher Team takes pride in creating value for our customers and communities while being good stewards of the land. The Team most recently completed the first-class neighborhoods Wildcat Hill in Norwell and Horsehoe Farm in North Marshfield, MA. These "green" cluster developments include homes that appeal to today's buyers looking for high quality, yet efficient and economical living space and many acres of open space. If you are looking for a home, we think you would enjoy living in one of our beautiful neighborhoods. We are currently marketing home sites in Duxbury, MA a highly desirable community on Boston's South Shore.
---
If you have acreage that you want developed responsibly, A.W. Perry is often in the market to purchase land for future projects.
For more information please contact Fran DeCoste  617.306.7778
A.W. Perry has extensive experience in the rehabilitation and management of some of Boston's most significant historic properties.  Our work has significantly extended the useful lives of these properties, while preserving the character of our city and creating modern office environments which meet the requirements of today's businesses.
---
Our Historic Properties Include:
---
The Berkeley at 420 Boylston – Back Bay, Boston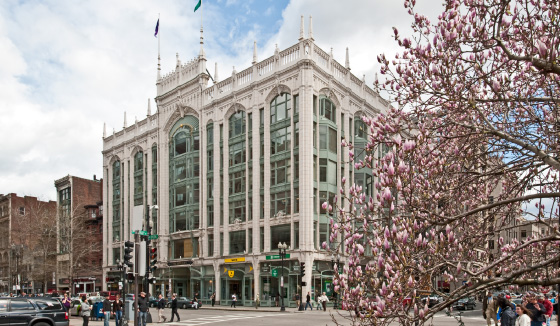 This six-story, 114,000 square foot terra-cotta faced building was built in 1906 and completely renovated by Perry in 1989. Known as the "Crowned Jewel of the Back Bay", the Berkeley is listed on the National Register of Historic Places and was granted Landmark status by the Boston Landmarks Commission. Recognized locally and internationally for excellence in historic restoration, The Berkeley offers an elegantly recaptured sense of history, panoramic views of the Back Bay and an inspiring work environment.
---
20 Winthrop Square – Financial District, Boston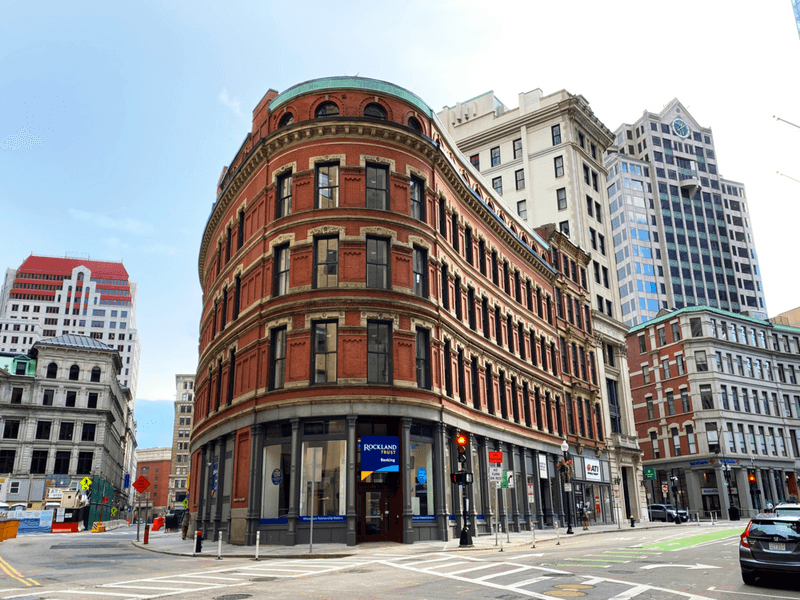 This five-story, 36,000 square foot office building is situated in beautiful Winthrop Square in Boston's Financial District. It houses the Company's headquarters on the top floor. Built in 1873 after Boston's Great Fire, the building was completely renovated in 1984. 20 Winthrop Square is known for its brick and limestone façade, which gracefully follows the curves of Franklin and Devonshire Streets. It is listed on the National Register of Historic Places.
---
The Summer Exchange Building – Downtown Crossing, Boston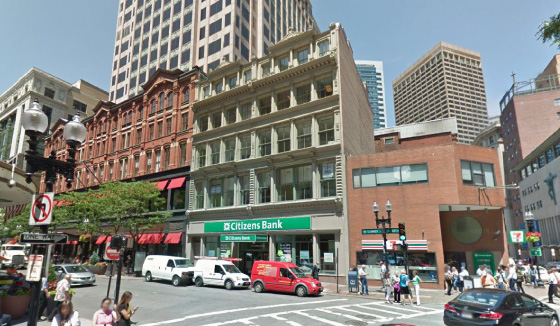 This five-story, 33,000 square foot office building at 40 Summer Street, built after Boston's Great Fire, was fully renovated by Perry in 1998. As a result of a land-swap, the Company negotiated the right to access the building through the first-class lobby and atrium of the adjacent 101 Arch Street office tower. The renovation preserved one of the few remaining cast iron facades in the City.